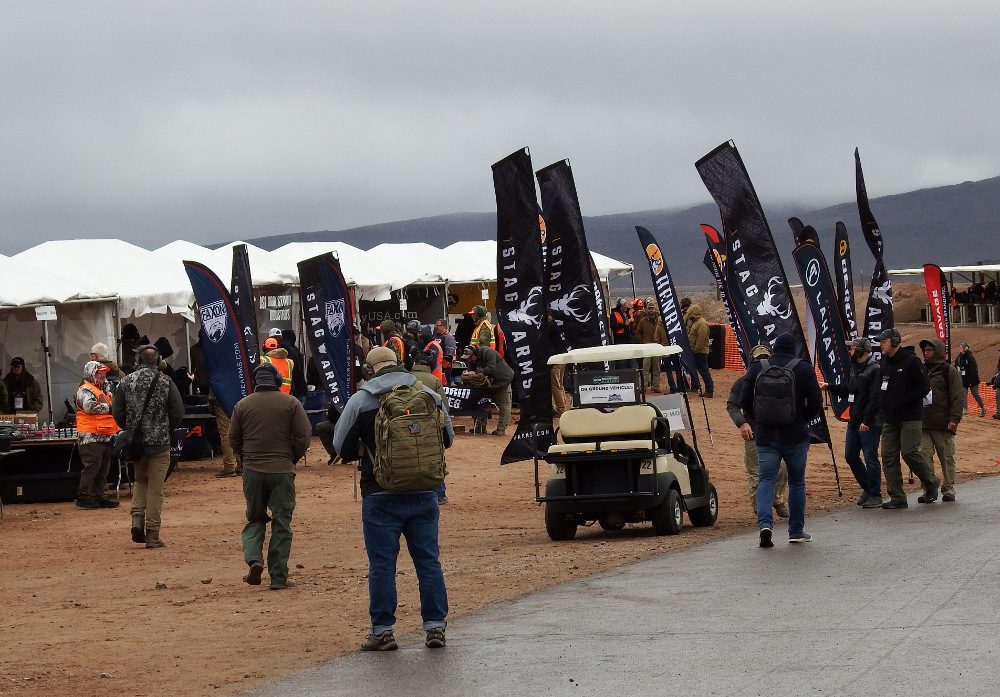 Industry Day at the Range is the only official range event associated with SHOT Show. This one-day annual event is held at the Boulder Rifle and Pistol Club the day before SHOT Show. In the events 18th year, 2023 more than 3,400 were in attendance. With over 200 exhibiting manufacturers test firing, demoing and displaying the hottest new products on the market, it is no surprise the excitement of Industry Day continues.  The National Shooting Sports Foundation (NSSF) has secured title sponsorship rights through 2025.
The next SHOT Show Industry Day at the Range is set to take place on Monday, January 22, 2024.
Exhibitors are responsible for knowing and abiding by all Event and range rules. Failure to comply with Event and range rules will result in immediate expulsion from the premises. Exhibitors assume all risks, inherent or otherwise, associated with the Event, the activities in which they may participate (e.g., handling and shooting firearms and live ammunition, etc.), and their general presence at the Event.
To the maximum extent permitted by law, no Event organizer, host (including the City of Boulder City, Nevada), sponsor, exhibitor, or product or service supplier shall be responsible or liable for any bodily injury, fatality, damage or loss however caused to any Event participant or participant's property, including by reason of negligence.
Location
Boulder Pistol and Rifle Club; 2700 Utah St., Boulder City, NV (20 miles Southeast of Las Vegas).